SUBSCRIBE TO OUR NEWSLETTER
BY CLICKING HERE
Read our latest newsletter by clicking on the cover page below to find out
what's happening at Homespace:
Access our 2022 Annual Report here: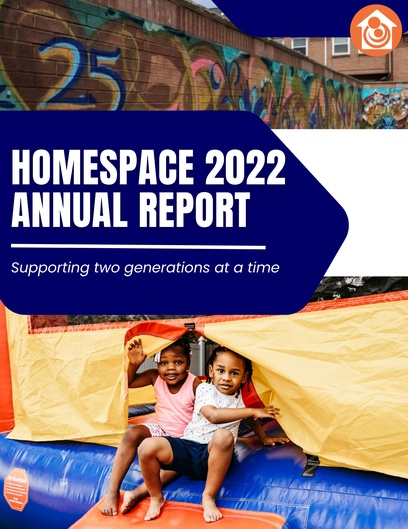 ---

Homespace Corporation has achieved national accreditation through the New York-based Council on Accreditation (COA). Homespace Corporation supports at-risk youth to achieve independence two generations at a time. It took Homespace Corporation three years to achieve accreditation. Organizations pursue accreditation to demonstrate the implementation of best practice standards in the field of human services. COA evaluated all aspects of Homespace's programs, services, management, and administration.