Back to school drive
Homespace is hosting a Back-to-School Drive and we're asking for our community's assistance in helping to fill backpacks to provide to our youth in need. Check out the flyer below, or send an email to Ashley if you're interested in helping us out.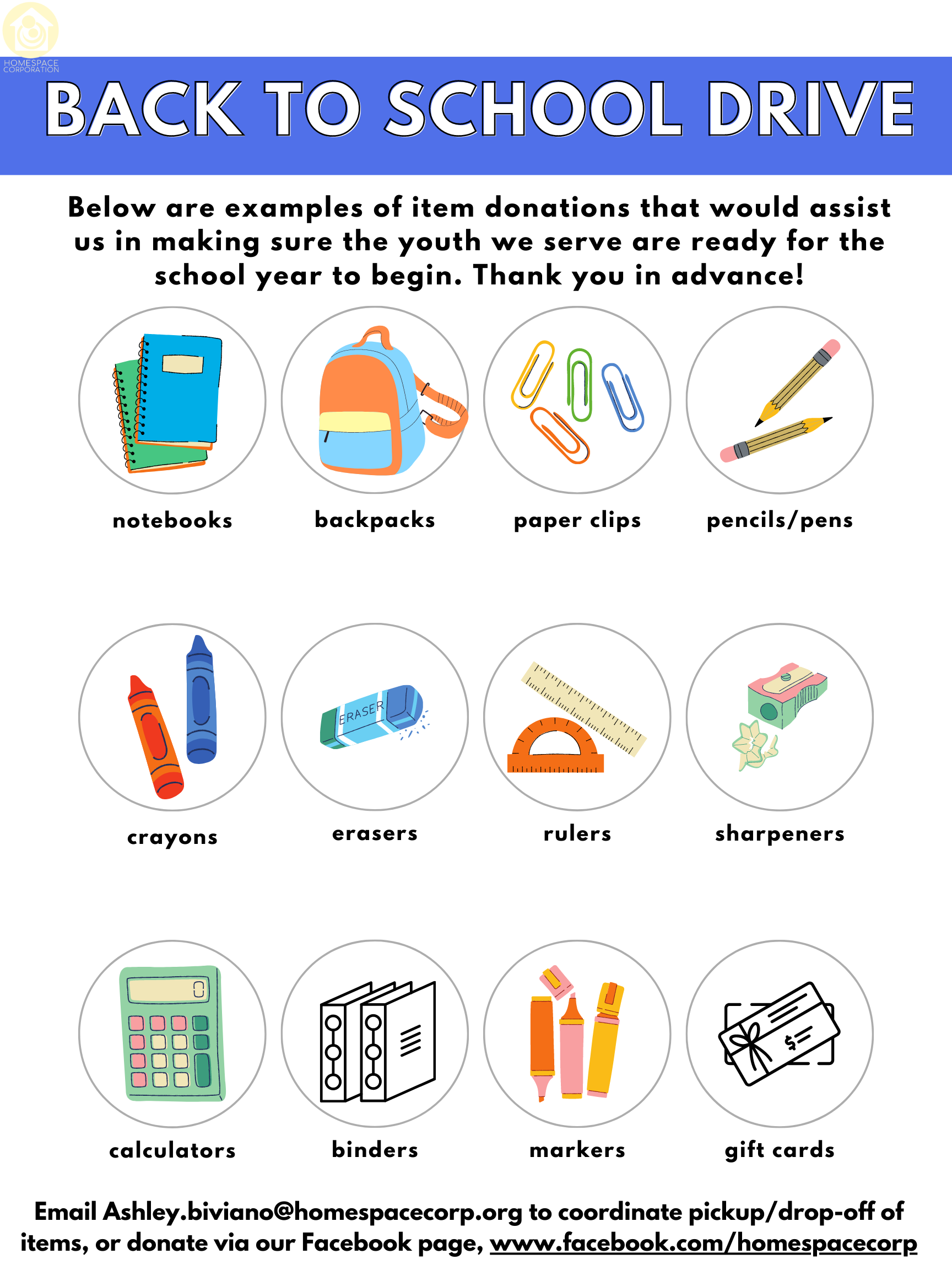 Panera Fundraiser for Homespace
Thank you to everyone who participated in our fundraiser in collaboration with Panera earlier this month. A percentage of purchases made were donated back to our organization to help us to continue helping the youth we serve. We appreciate all of you.
Check out our latest newsletter!
Click the link to read it in full. A preview is below.
https://www.dropbox.com/s/syerzprjj9tiqgn/2ndQtrHomespaceScoop.pdf?dl=0