Local foundations support behavioral health Care for foster youth
Homespace Corporation announced grant funding received to support its in-house health and wellness services, including vital mental health assessments and counseling. "One-hundred percent of our young people have a history of trauma," said Michael Hill, executive director of the nonprofit agency. "The pandemic was barely in our rearview when the horrific events of May 14th impacted our community. Many of our youth are anxious about their future."
Local Foundations support the agency's capacity to deliver limited health care services on-campus at Homespace. Recently, the Garman Family Foundation, administered by the Community Foundation for Greater Buffalo, contributed $50,000. Also, the Children's Foundation of Erie County contributed $5,000.
Based in Buffalo, NY, Homespace Corporation is a human services agency that provides shelter, programs, and trauma-informed care for children displaced from the foster care system. The agency offers goal-oriented support services and solution-focused interventions to address many behavioral health challenges. Programs are administered by a clinical team of qualified, licensed professionals.
For more than a century, the Community Foundation for Greater Buffalo has enhanced and encouraged long-term philanthropy in the Western New York community. A 501 (c)(3) organization, the Community Foundation's mission is: Connecting people, ideas and resources to improve lives in Western New York. Established in 1919, the Community Foundation has made the most of the generosity of individuals, families, foundations and organizations who entrust charitable assets to the Community Foundation's care. Learn more at cfgb.org
---
Michael Hill named new Executive Director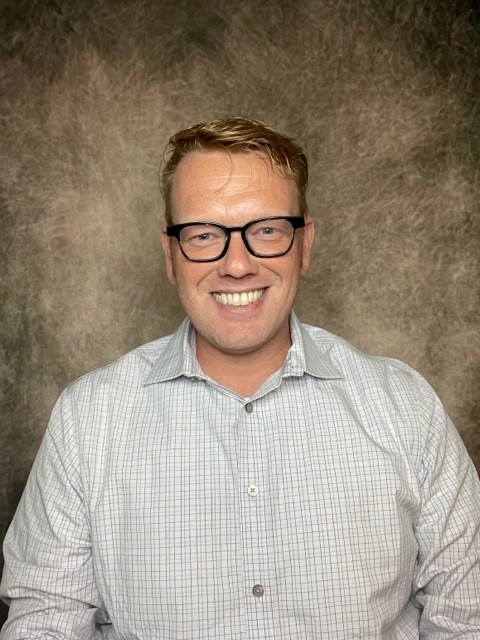 A message from James Zawodzinski, board president at Homespace:
I am pleased to announce Michael Hill has been appointed as Homespace Corporation's next Executive Director. This decision comes after a review of more than 90 applicants, seven first-round interviews, and four final interviews with the agency's hiring steering committee.
Michael comes to Homespace having spent more than 20 years in the Western New York nonprofit arena, the last 12 of which were spent working at local adoption agency Adoption STAR (most recently as its Executive Director).
Michael's experience in the world of child welfare and impactful energy make him an extreme value add to Homespace.
On behalf of the entire Board of Directors, I'd like to extend a big thank you to all agency staff for supporting Homespace during the executive director search and screening process. The Board knows that it wasn't always easy, but your commitment and loyalty is much appreciated. Onward and upward.
---
Check out our latest newsletter!
Click the link to read it in full. A preview is below.
https://www.dropbox.com/s/syerzprjj9tiqgn/2ndQtrHomespaceScoop.pdf?dl=0