Homespace Featured on Daytime Buffalo!
Thursday, June 8th, 2023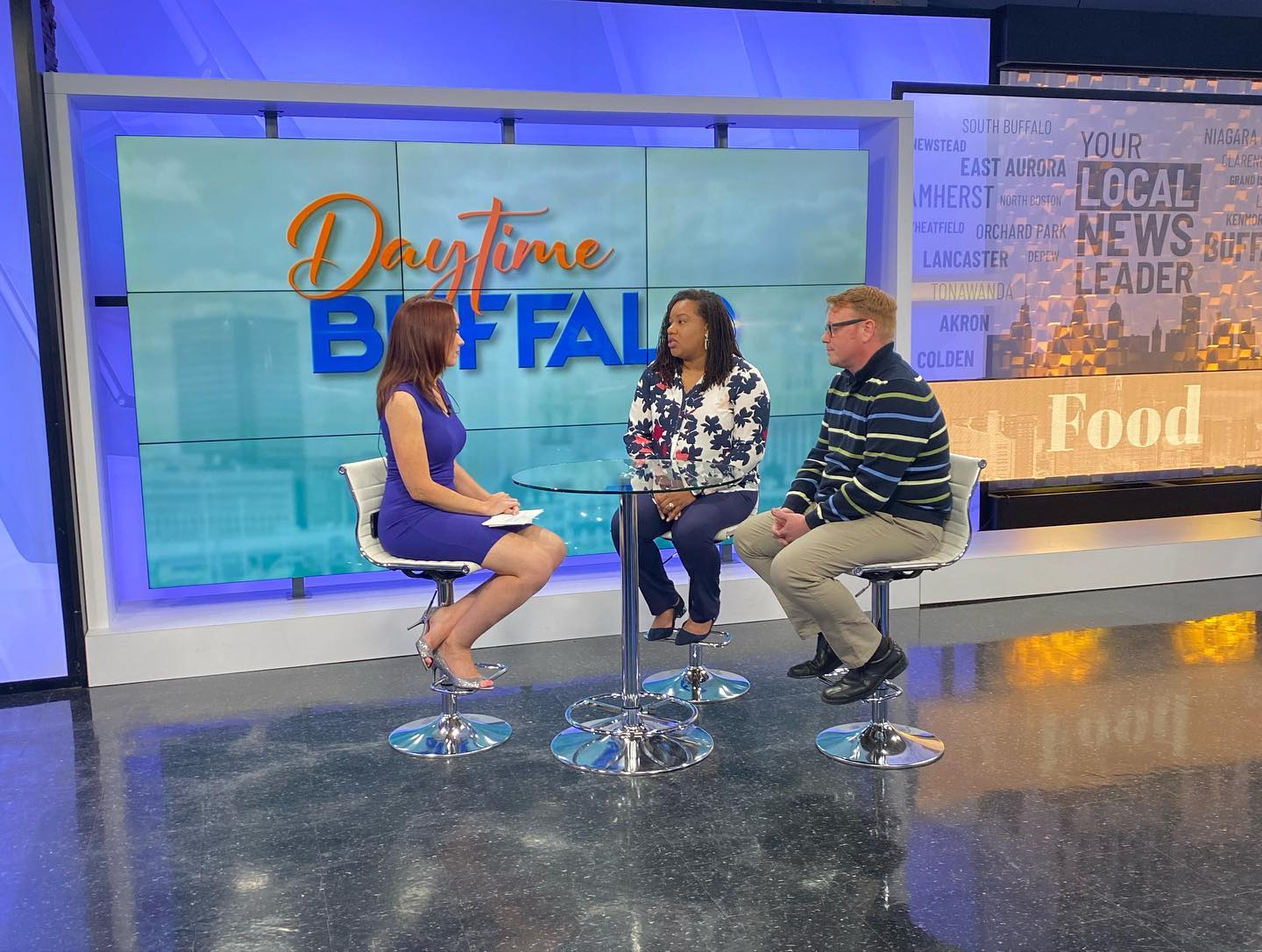 Michael Hill from Homespace and Leah Angel Daniel from Fostering Greatness were featured on WIVB Channel 4 Daytime Buffalo to talk about foster care awareness month and how the community can support both youth in foster care, and foster care alumni. To watch the full clip, click here.