Homespace Featured on AM Buffalo!
Monday, March 13th, 2023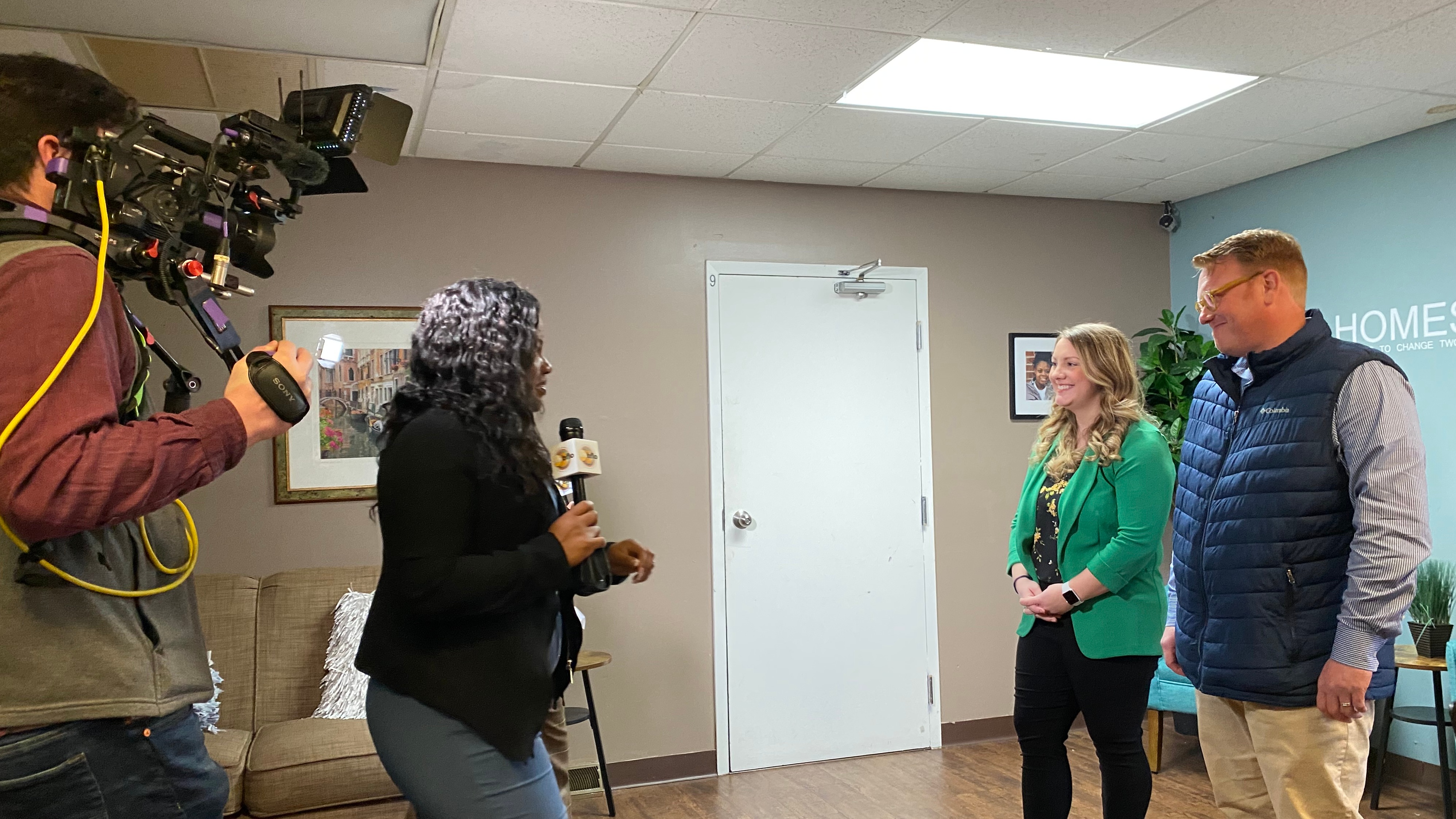 Mercedes Wilson and Emily Lampa from AM Buffalo were gracious enough to come out to Homespace and do a live news segment with us, on site at our SILP unit. They were able to bring awareness to our cause by taking a tour of the units, and speaking about our services we offer. This segment featured interviews with our director of services, Katy Cooper, our executive director, Michael Hill, our SILP clinical supervisor, Brenda Pryor, and Homespace client Donte. Click here to watch the video.